Tire shaped coupling, conduction mechanism, various control instruments, machine parts, Doctor Blade, machine oil,

Wholesale of control devices and mechanism parts

MAKUHARI INDUSTRIAL CO.,LTD.
Tire shaped coupling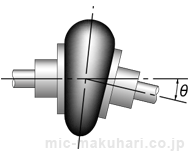 The tire shaped coupling (also referred to as tire coupling), a kind of rubber couplings or flex couplings, has great flexibility to accommodate a wide range of shaft angle declination, axes displacement and gap errors, thus improving vibration insulation, reducing noise, extending the bearing life, facilitating maintenance work and cutting total cost.
Adopted by leading Japanese tire manufactures, the tire shaped coupling produced by JAC boasts a reputation for high reliability, with four types of product lineup with 11 sizes.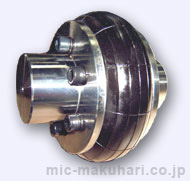 Outer diameter: 100 mm to 700 mm
Allowable torque: 5 kg•m to 2000 kg•m
The tire shaped coupling manufactured by JAC transmits power by means of a tire made of rubber and strong cords so that it can absorb shock and reduce noise.
In some applications, can not be guaranteed for durability.
Please use it in the user's responsibility when using it for devices related to human lives.
MAKUHARI INDUSTRIAL CO.,LTD.
7-25-5 Makuhari Hongo, Hanamigawa-ku, Chiba-shi, Chiba Prefecture, Japan
copyright©makuhari industrial co., ltd all rights reserved